There are places in our world which we call paradise and we also have many homes due to our families and friends. It is now exactly one week ago since the earthquake in Lombok and the Gili islands has happened. Couple days ago there was another big one with a lot of aftershocks afterwards.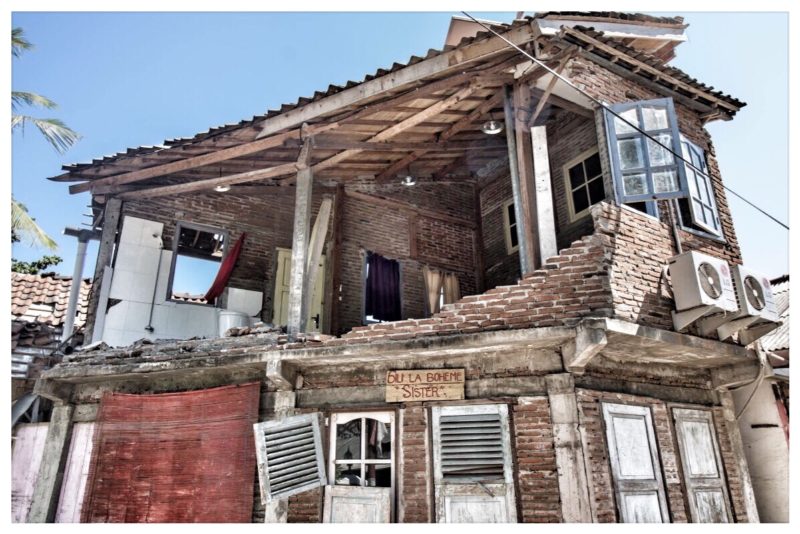 If you read news before that, you know, there was one big earthquake in the area of Bali even before. It is shocking what the people go through and at the same time inspiring how they deal with it.
Now there are radical times in Lombok and Gili Trawangan after the earthquake – support is needed!
We have been last year in Gili Trawangan as well. We've met there so many awesome people which we are now pleased to call friends. We've stayed in Trawangan Dive DC (Dive Center).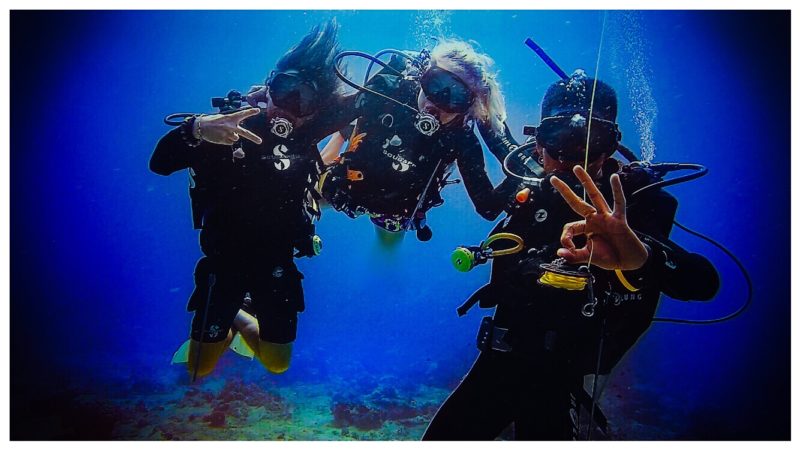 One thing you should know and you might not be aware of is that most of the workers are travelling day in and day out from Lombok to Gili Trwangan.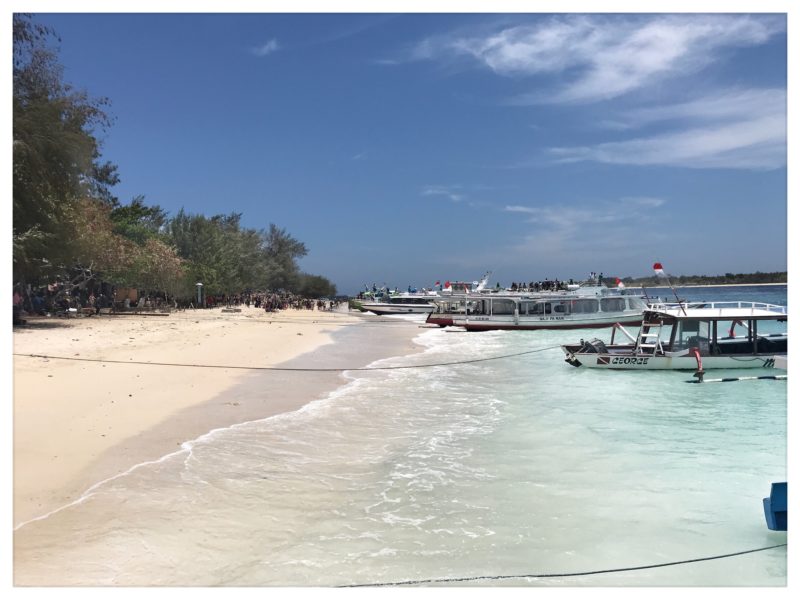 That is not something like taking a car and drive 30 minutes to work because instead you need to get to a boat from your village. The trip from your village to the boat can take you up an hour or even longer.
Nevertheless each single one welcomed tourists and travelers to their wonderful islands located on the ring of fire like their own daughters and sons. So please do continue to plan your vacations to the Gili islands, Lombok or Lembongan as a few examples as they will turn out for sure as unforgettable.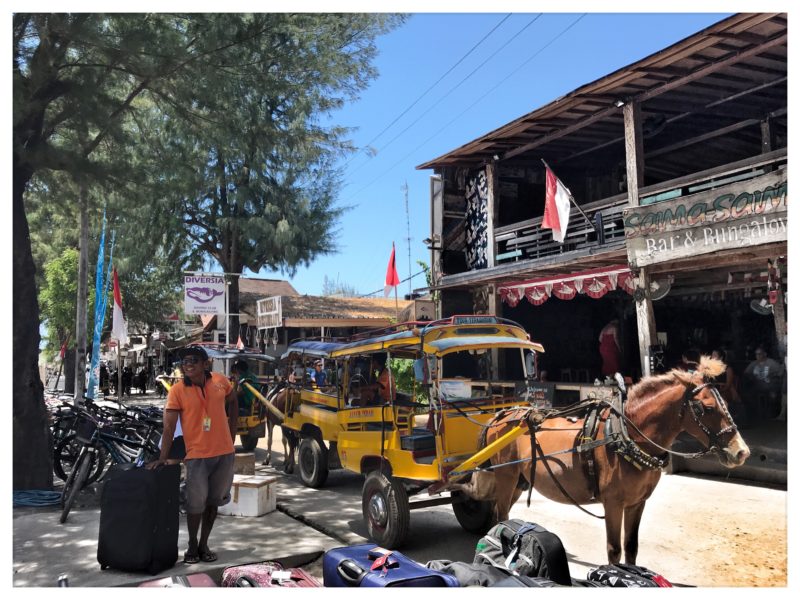 Cultural exchange is important in our world also because you do learn a lot. E.g. you can learn how to scuba dive and how to become an Open Water Diver (OWD).
We can give you recommendations and at that time you also support the region due to giving people the possibility to work and have a job.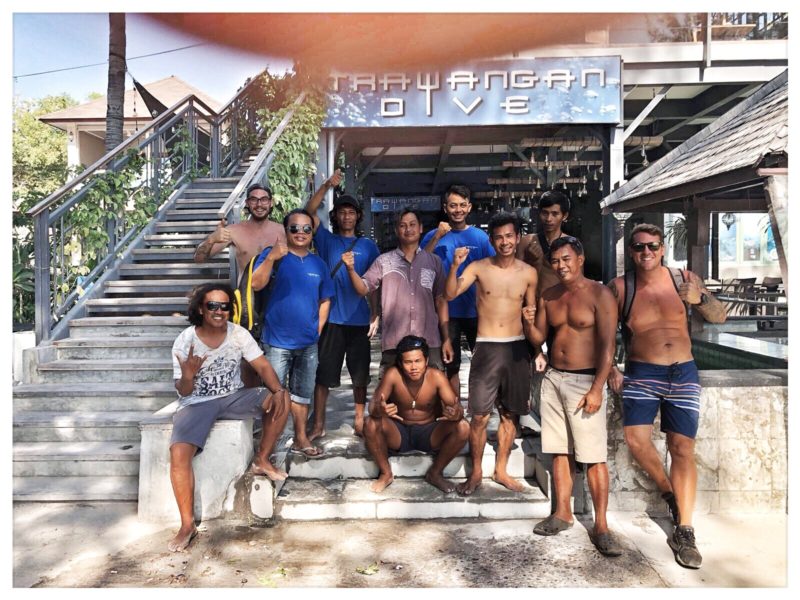 After our first visit we've decided this year to do our IDC and have the luck that Holly said yes and confirmed our participation. Ok, there is a long story before that but this post is dedicated for our readers, hopefully donators and of course to our friends in Gili Trawangan, Lombok, Lembongan and Bali.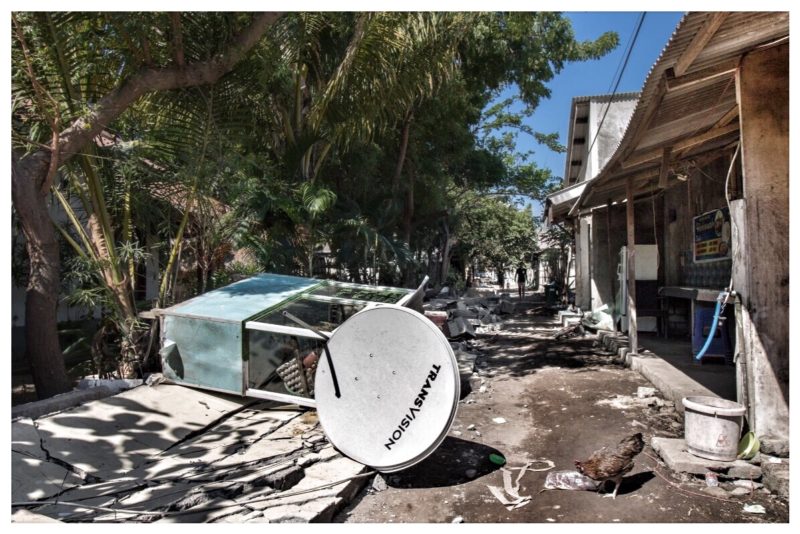 Lombok earthquake was 6.9 and what the most of us cannot imagine how it feels like. We have been in that time in Bali which was hit with a 4+ earthquake which we can tell you is not fun at all. The aftershocks do their best to keep you restless. In the airport of Denpasar and several shopping malls this earthquake caused damaged but the main earthquake destroyed Lombok and Gili Trawangan and of course the other two islands of Gili's!
We ran out of the restaurant after travelling 30 hours. We could see the panic in people's eyes and also in ours despite the fact every single individual reacts differently to any given situation.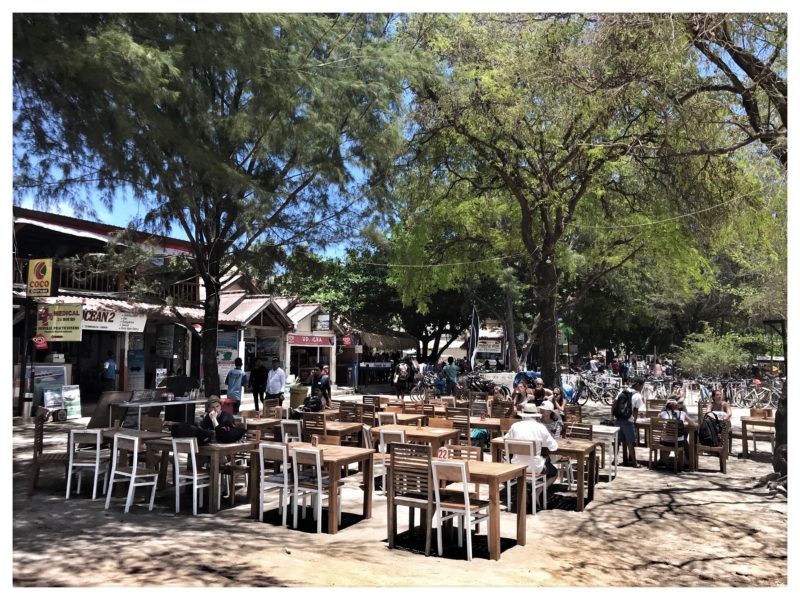 Vanessa decided on that morning of Sunday, the 5th – as she picked me up from the airport – that we postpone our trip to Gili Trawangan by one or two days as the most of the boats didn't go due to rough sea. Additional to that I was already travelling more than 48 hours. We've followed the warning of our friend and are still thankful that we listened to her inner voice.
So we've booked our flight to Lombok on Tuesday afternoon which we also didn't take as you can imagine Lombok has to deal with other issues instead of taking care of two travelers who wanted to get to Gili T. At that time also the government decided to evacuate the Gili islands!
But our journey is nothing against what our friends had to suffer …
We have spoken directly with victims and their eyes speak a story … Even if someone runs on a wooden floor it causes the feeling that our earth is rumble again and the nightmare happens all over again. We're all jumpy since 7 days and nights now. Dancing on the ring of fire in Indonesia.
Can you imagine how it feels that the electricity is going off several times a day or even is off and you cannot communicate online with families and friends because you have to hold your breath to think if it is because of another earthquake happing?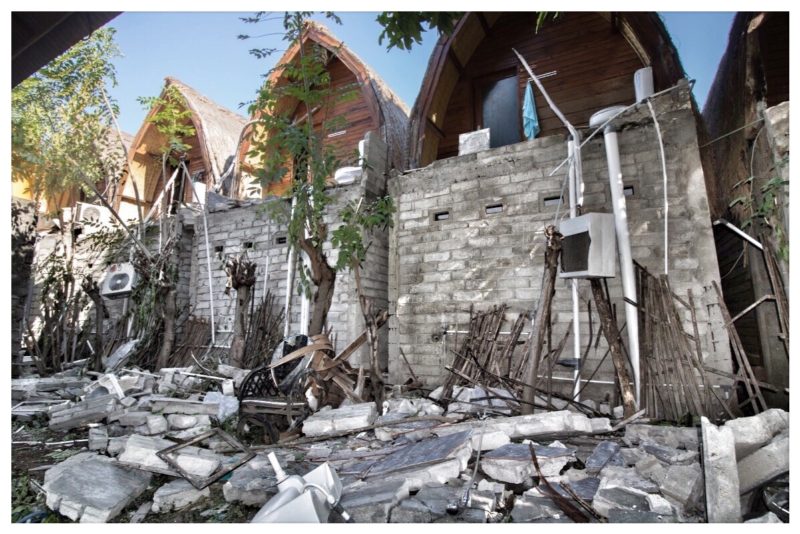 Some scuba divers from Gili Trawangan stayed and are building the island up again. Others are going back and forth to deliver goods and materials to Lombok, our highest respect girls and boys!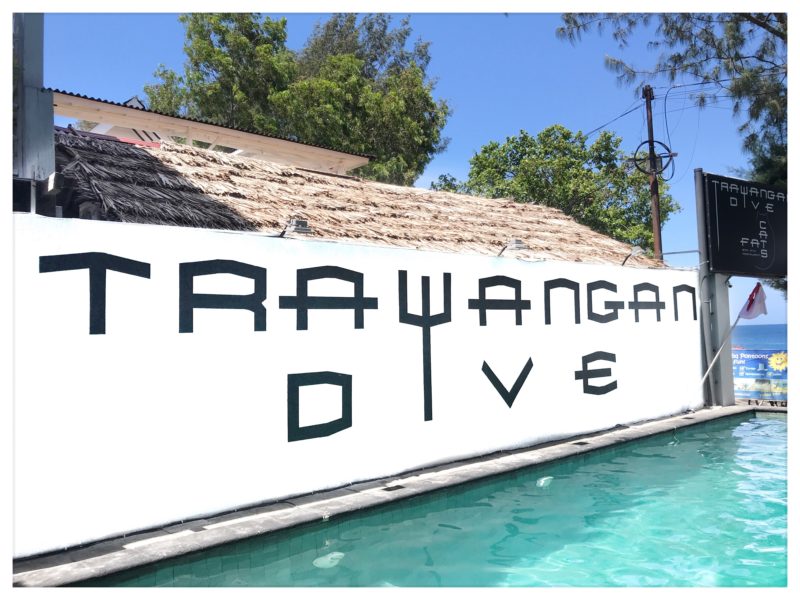 You deserve more than a medal but the smile which you causes on every single face which believes in humanity and kindness is more worth than anything else!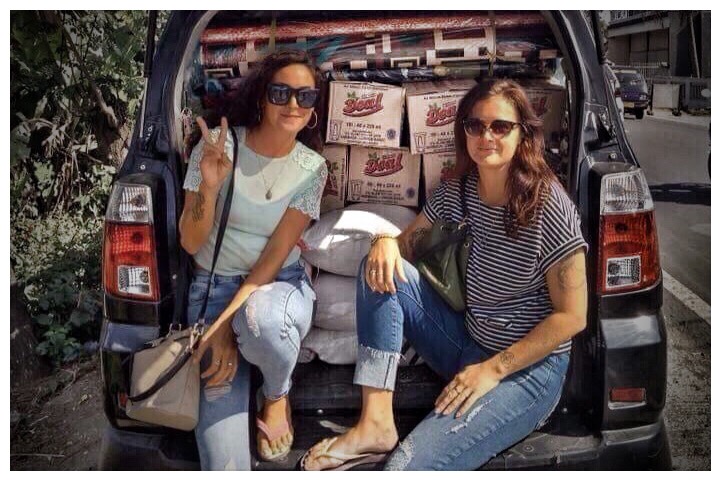 One of our friends lost not only his own home. His entire village is not only damaged but destroyed. It is gone! We have been invited last year by him and his family and now we will do anything that he needs to get support to rebuild his home for his beloved ones!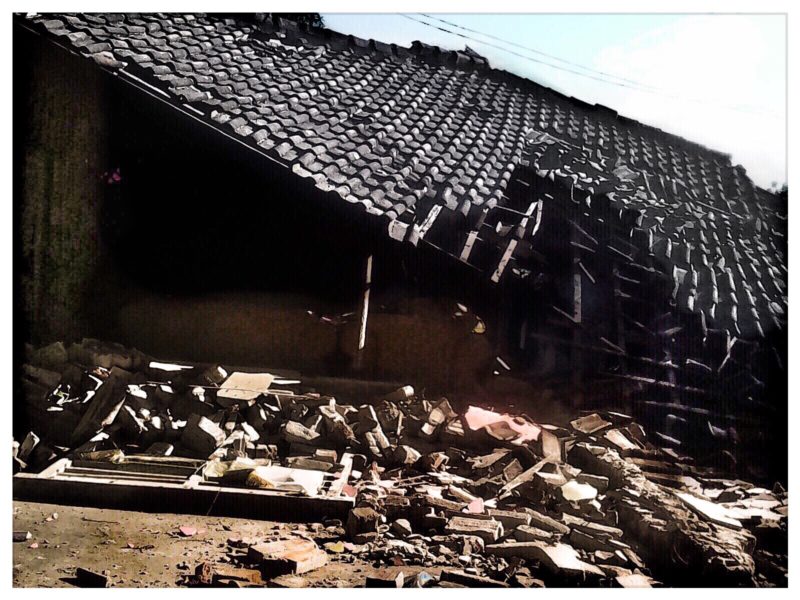 There are others who need help after the earthquake in Lombok and Gilitrawangan!
We were affected by two earthquakes one in Bali and the other on Lembongan while we have been on a transfer to the island.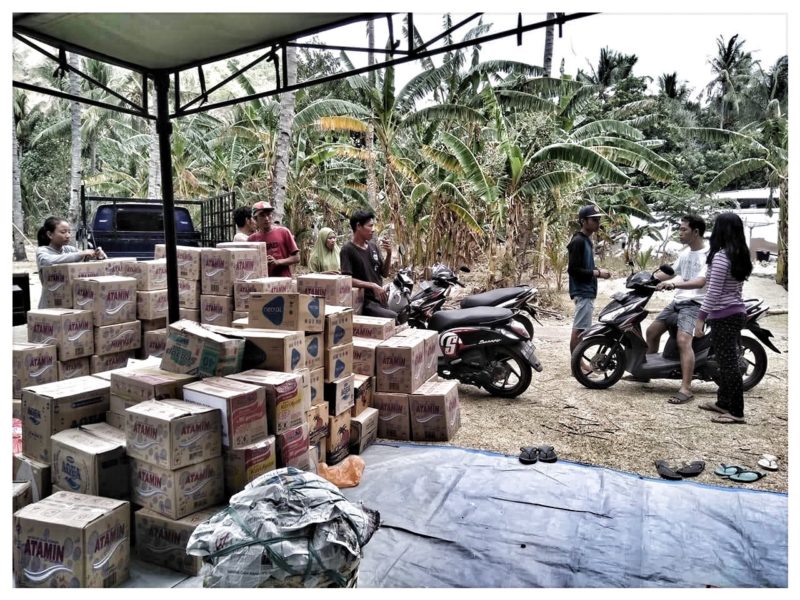 As we believe that our family, friends and contacts which we have and are thankful for, can donate an amount which you personally can afford to give without causing yourself a financial damage. We do not expect, especially not the victims of the earthquake in and around Lombok – but they will really appreciate your help!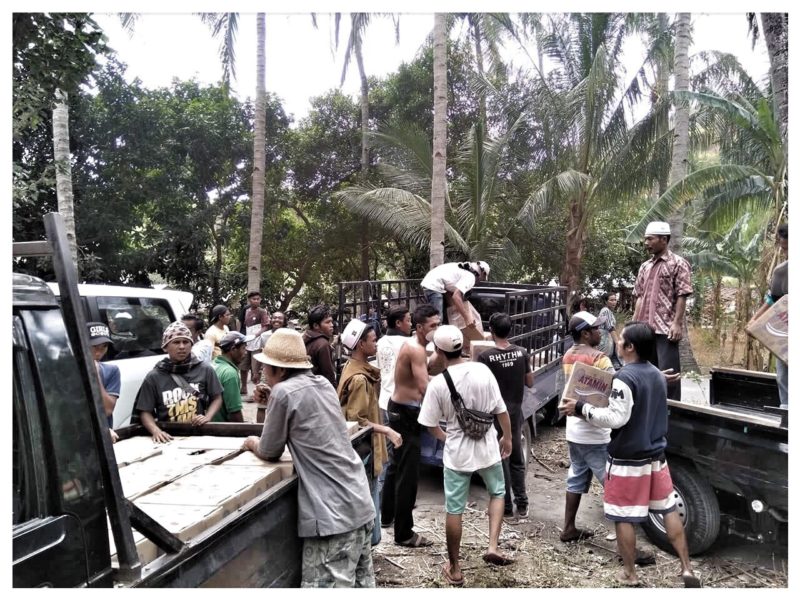 All the pictures have been taken by us and our friends. We have the rights if someone wants to use them. Special thank you goes out to Holly, Chloe, Catt, Sweetlips, Dani, Sam and Awie! Other names will be added as we get more and more pictures capturing the result of the earthquake.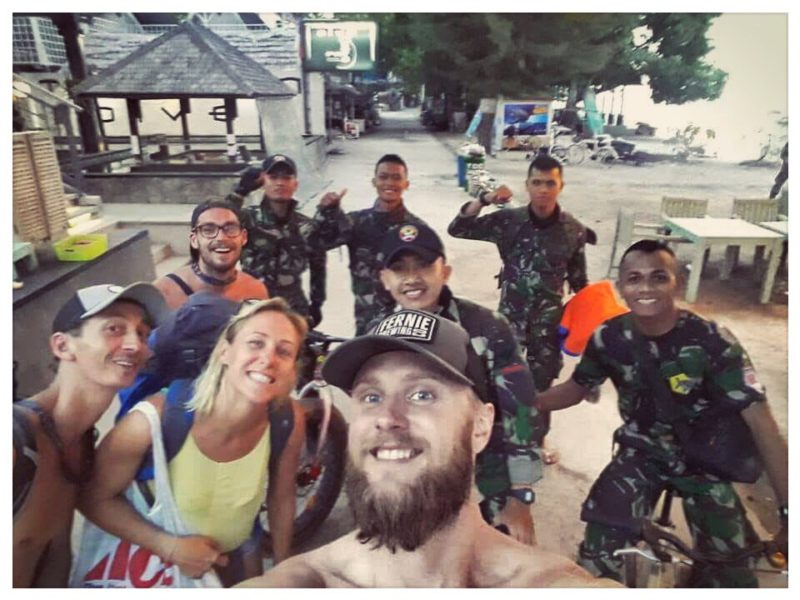 Please plan your vacations to Indonesia especially to Lombok and the Gili islands as this gives everyone the best chance that everyone can recover fast from those earthquakes in and around Lombok.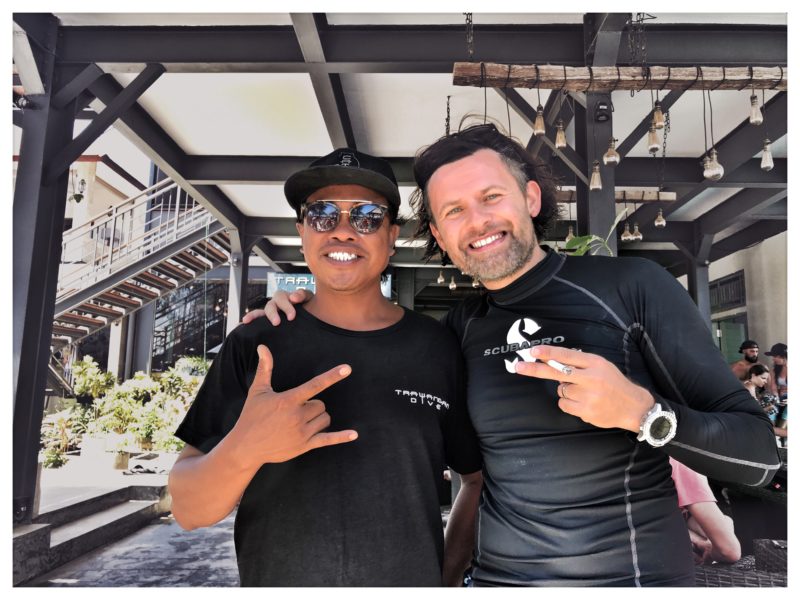 Every single smile will be dedicated to everyone who will arrive and enjoy the spirit of the life on an island.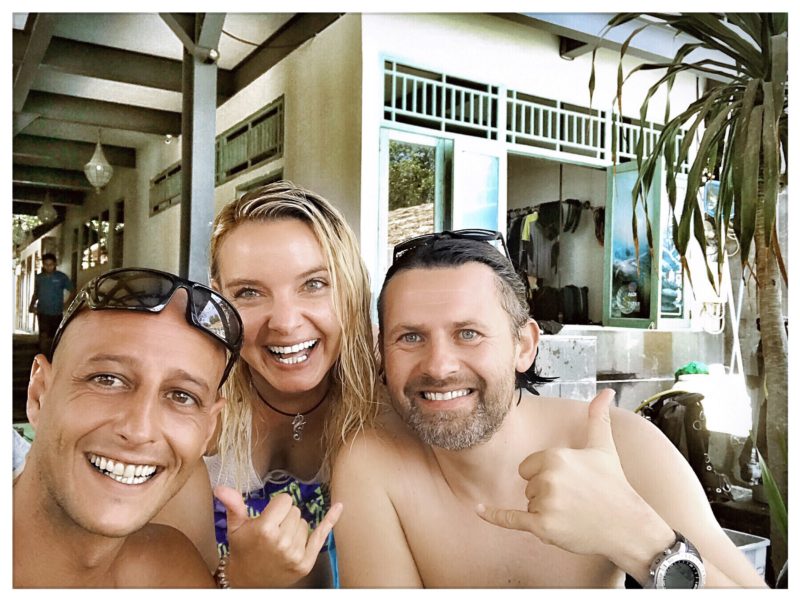 Just in case you don't want to donate money via the mentioned link to the offered donation website as you might feel not certain, please text us and we will share our bank accounts with you.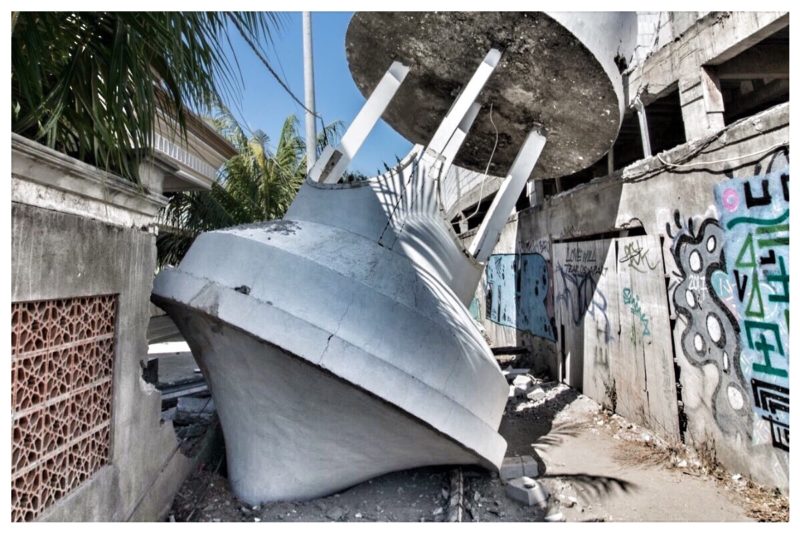 We will transfer your donation which goes directly to the victims of the earthquake in Lombok and Gili islands. If any fees from our banks will be added to the transactions, we will take cover of those, so your donation will be 100% transferred to the victims!
After a tragedy like this you see the worst and the best of human behavior. Let's make our blue marble in the universe an example of humanity and the planet to be!